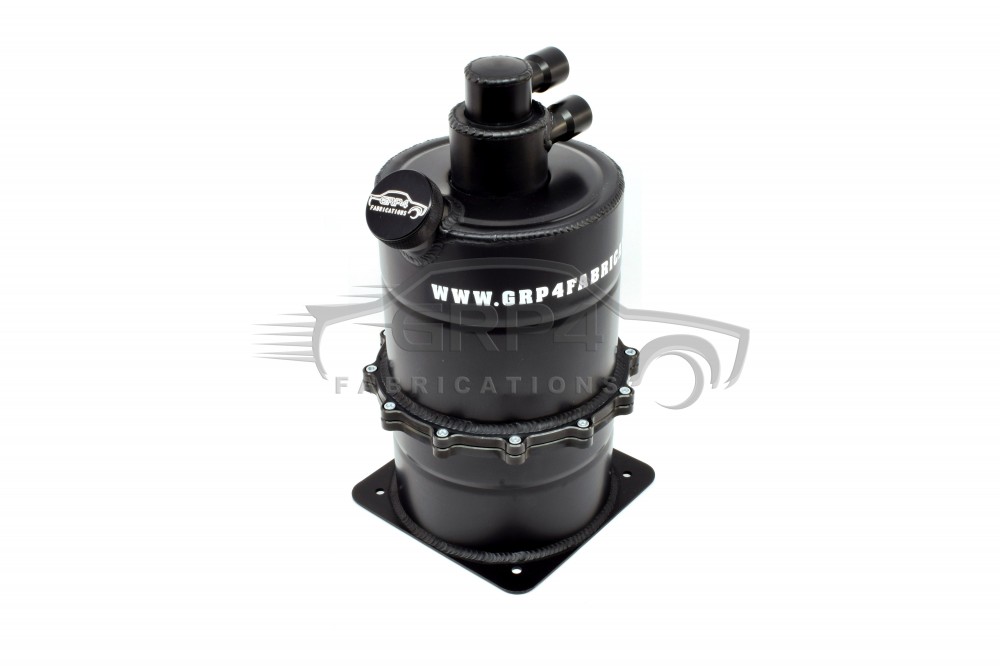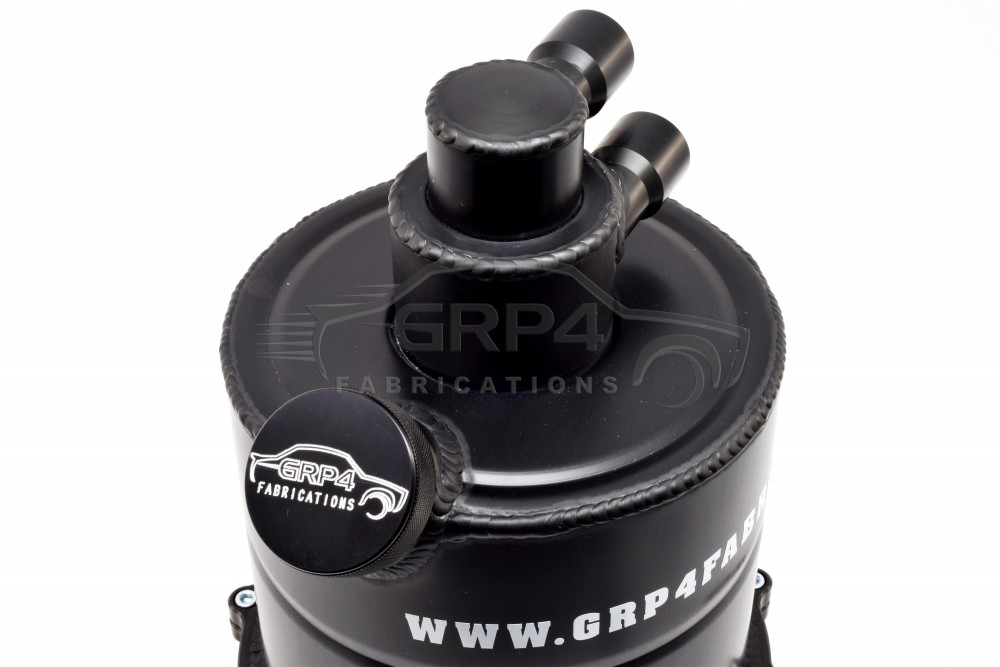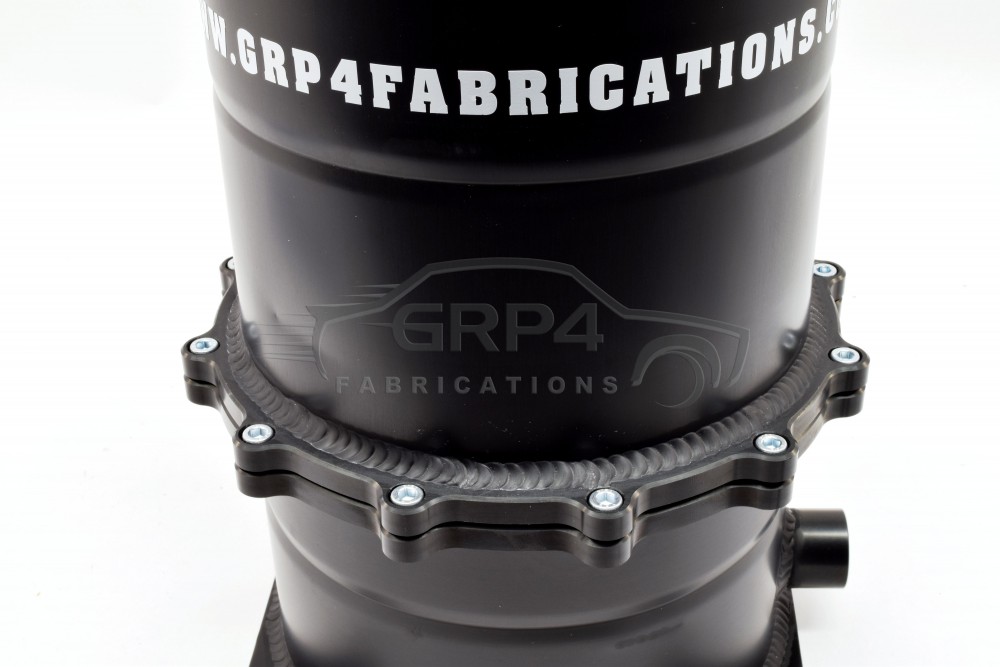 6R4 TYPE SPLIT OIL TANK (SPLIT) BLACK ANODIZED
Stock:

In Stock

Model:

GRP4316B

Weight:

2.80kg

UPC:

GRP4316B

GRP4 FABRICATIONS
Ex Tax: €447.11
Price in reward points: 44711
The ultimate in dry sump Tanks,

This easy clean Dry Sump Tank has a Billet machined flange which bolts together with 12 off M6 Bolts for ease of cleaning and Oil changing.
Designed to give the maximum in De-aeration of the oil and special anti surge outlet to provide the ultimate in protection for your Engine.
Inlet and Outlet fittings are 5/8" bsp thread.
The breather outlet is also 5/8" bsp, which we have adaptors for Dash 12, Dash 10 but we recommend keep this to the biggest size possible, as the bigger hose slows down the breathing air speed which reduces any oil siphoning.
Now with the option of fitting a Dip stick for easy Oil level checking or an extra Dash 8 or Dash 10 engine breather when an extra breather is required as in a BDA engine.
This Tank is Black anodized for that classic look.
415 mm High.
200 mm Diameter.
Base Plate 215 mm x 215mm.